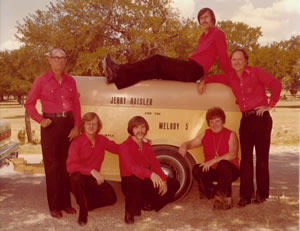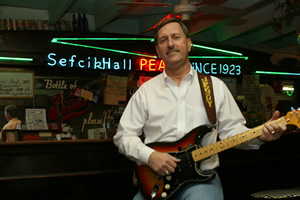 Jerry Haisler and the Melody 5 has entertained in the Central Texas area since 1966 (over 50 years!), playing a variety of great dance music, including classic country, Czech polkas and waltzes, and even a little rock and roll. The band originally started as Otis Beck and the Melody 5 in the fall of 1966. Original members were Otis Beck, Walter (Pop) Arnold, Bill Barr, Bob Haisler, Alice Sulak, and Jerry Haisler. In 1969, the band was the back-up band for Bob Wills at the Bluebonnet Club at Troy, Texas. In 1971, the name changed to Jerry Haisler and the Melody 5. Four members of the group were together from 1967 – 2003: Bob Haisler, Alice Sulak, H. D. (Dewey) Wofford Jr., and Jerry Haisler. Bob Haisler, at age 92, was likely the oldest active musician in a Texas polka band (deceased 2004). He wrote "Dad's Polka" which is featured on the band's first album recorded in 1978. He played for many house dances and in the late 1930's, he formed the Rhythm Kings that played live on the KTEM radio station (Temple, Texas 1950's). The band was back up band for Ray Price at the Temple City Auditorium in about 1952.

---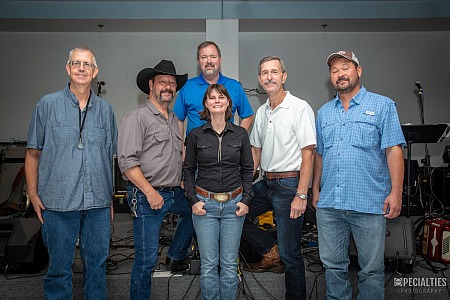 Current Melody 5 Band Members:
Jerry Haisler, Bandleader - lead guitar, accordion, tenor sax, fiddle, and vocals.
Robert (Bobby) Haisler - bass, tuba and vocals
Charles Mikeska – accordion, steel guitar, guitar, and vocals
Joe Morris - drums and vocals
Billy Pitts - Guitar and lead vocals
Brandi Clark - fiddle and vocals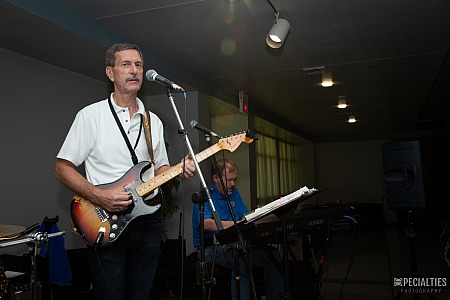 Jerry Haisler taught himself to play accordion after listening to "Czech" polka shows on the radio. As a youngster, he performed at Tom Sefcik's Hall with his father, Bob Haisler and Alice Sulak. Through his teen years, music was his main interest and he expanded his talents to a number of instruments.
Robert (Bobby) Haisler is the nephew of Jerry Haisler and the grandson of Bob Haisler. He originally started playing drums with the Melody 5 at about age 13 and is the current bass and tuba player. He loves playing all kinds of music and enthusiastically embraces all opportunities to do so.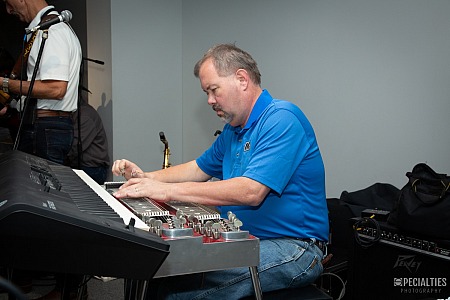 Charles Mikeska grew up around Czech and Melody 5 music and spent much time with long time M5 member Alice Sulak. He was a natural addition to the band. He greatly admired and intently watched band patriarch and accordionist, Bob Haisler. As a teenager, he formed Charles Mikeska and the Sensations, a very popular group of young aspiring musicians (including Mark Haisler, son of Jerry Haisler, on bass and vocals).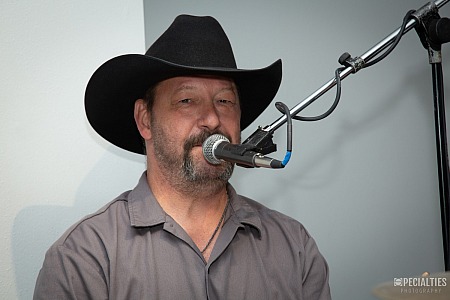 Joe Morris began playing drums over 25 years ago and is well known in the Central Texas area. He developed his style over the years with a variety of well-known groups in Central Texas. He lays down a beat that is appreciated by devoted dance enthusiasts.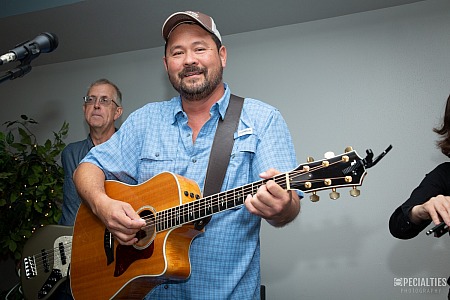 Billy Pitts has renewed his previous long musical career after taking a break to raise a family!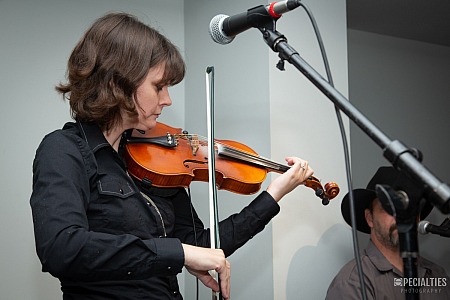 Brandi Clarke is an accomplished professional and phenomenal fiddle talent that performs several times every week across Central Texas.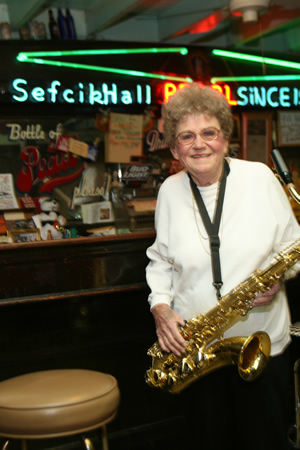 Honorary Melody 5 member, Alice Sulak, a founding member of the M5, featured on tenor sax and vocals, is one of Texas' few female Czech vocalists. She is well known for her life long musical abilities and Czech and country vocals. She and her sister, Adela, played together as the Music Masters for many years. Perhaps she is most known for her connection to Tom Sefcik's Hall at Seaton, Texas, a Central Texas dancehall landmark, established by her family in 1923. With age and declining health, she is not able to travel or play with the Melody 5 but her influence and spirit lives on in the Melody 5 music.

---
The Melody 5 has enjoyed playing in many regular venues: Tom Sefcik Hall * Geneva Hall * West Fraternal Auditorium * SPJST Halls: Seaton Star, Flag, Elk, Linden (Elm Mott), Academy, Buckholts, Elgin and Holland * Temple KC * Cameron and Temple VFW Halls * Frenstat and many more across Central Texas. The special events, dances, picnics, weddings, anniversaries, festivals, Octoberfests, and club dances were always family oriented and centered on a "good time". Through support of our Melody 5 families, loyal fans and friends a most enjoyable "part-time band life" was made possible.
Previous Melody 5 musicians not mentioned above: Terry Taylor (lead vocals/guitar/fiddle), Robert (Bobert) Broughton (lead vocals/guitar) Tony Chudej (drums), Andy Diaz (drums), Gerald Mathis (vocals/guitar), Mark Higginbotham (vocals/guitar), Johnny Farrer (vocals/guitar), Albin Matus Jr. (Drums), James Mudd (vocals/guitar), Marvin Bragewitz (vocals/guitar), Wayne Talasek (drums), Jim Howell (vocals), Mark Haisler (bass, guitar, vocals).
Thanks to our families and many loyal fans that support us. We appreciate the opportunity to entertain you.